Cryptocurrency is a digital currency that refers to alternative forms of payment created using encrypted algorithms. Cryptocurrency can perform both as a currency and virtual accounting system. Lets learn about ecos from this article.
To use cryptocurrencies, you need a cryptocurrency wallet. The wallets are cloud-based software that you can access using mobile or tablet. The wallets are tools that help you store the encryption keys that confirm your identity.
Cryptocurrencies have a new and volatile market. You don't need the involvement of any bank or other third party to regulate cryptocurrency.
Many crypto trading platforms help to interchange digital currency for something else. The cryptocurrency market has reached a height in the past few years. You can invest your earned cryptocurrency for trading something else using trading platforms.
What is ECOS?
ECOS is a crypto investment platform that helps you to earn bitcoins and other crypto coins. It has tools such as cloud bitcoin mining, high hash power, crypto wallet, exchangers, and cryptocurrency portfolios for working on digital assets.
Crypto exchange platforms will allow you to carry out exchanges on a peer-to-peer basis. They will tally your sale and tally with the other orders. Once they have matched your amount with someone else's order, the trade will take place.
ECOS has provided a convenient way of mining since most people nowadays tend to mine by using their smartphones. So, they need universal methods for combining mining, buying, selling, and exchanging cryptocurrencies.
ECOS has introduced platforms like ECOS DeFi Platform (EDFP), from where you can get 230% of profitability upon your investments.
What exactly is the ECOS DeFi Platform?
ECOS DeFi Platform (EDFP) is a crypto ecosystem that has nine digital asset products and tools. The main task of the company is to provide their user with simple, safe, authentic, and profit-making tools to manage digital assets.
EDFP includes several products to their services, such as,
ECOS Mining, Wallet, Exchange, Dual Savings, Staking, Fixed Income Portfolio (ECOS FIP), Portfolio, Pay, and Academy. Here, we will be discussing the positive aspects of their services.
What is ECOS Mining?
It is an ECOS service that lets investors have opportunities to rent Bitcoin mining tools. You will need to pay less commission for obtaining the service operations. It has low-cost electricity charges, and you can avoid several taxes since it is a free Economic Zone platform.
You can use cloud mining from the platform in a more convenient way due to its lower entry threshold and faster ROI. You can also receive passive income from the site. To activate that, you need to download the ECOS DeFi Platform application, or you can register on the site and buy a mining contract.
How To Mine Bitcoin In Ecos?
You can register by entering your email address and phone number. Then select a contract. You can pay for it via bank card, bitcoin, ether, and other cryptocurrencies. After you have invested, you can track the mining process on the dashboard. You will observe a balance that represents the number of bitcoins mined that day.
You can withdraw funds from the subsection called 'Settings,' Wallets, and Withdrawals. You can add your wallet address, withdrawal amount, and transaction speed. You can choose that depending on your bitcoin network. You can withdraw a minimal amount of 0.001 BTC.
What Is ECOS Wallet?
ECOS Wallet will let you buy, exchange, and/or store cryptocurrencies. You can also collect NFTs from this place. NFT or non-fungible tokens are created using the same kind of programming used for cryptocurrencies. They are cryptographic assets based on blockchain technology.
ECOS Wallets are very user-friendly. You need to download the application to your smartphone and create a new wallet. Then it will be available for you to send and receive cryptocurrencies. Yes, it is that simple.
You can buy cryptocurrency within 1 minute directly from the card. The Wallet will also protect your assets from hackers. You can easily buy tools from mining contracts.
What Is ECOS Exchange?
ECOS Exchange is a digital asset exchange tool that has no extra charges or fees. It is a system found integrated into the Wallet. It will allow you to exchange over 200 cryptocurrencies and maintain a line of profit.
You can click the Exchange section in ECOS Wallet and select the coin you want to exchange. You can select any coin from the click 'Exchange" section, and it will help you to get the desired cryptocurrency.
What Is ECOS Dual Savings?
You can generate passive income with the help of ECOS Dual Savings using dual-currency deposits. This will benefit you to make a profit irrespective of the direction of the market. Whether it is going downward or upward, you will generate a profit using this simple saving service.
You will invest in crypto assets and fix your income, but you will be gaining more income when their value has increased.
What is ECOS Staking?
ECOS Staking is when you are holding a fund in your wallet to receive rewards. You will be getting the predicted income with the help of this tool. You don't need to perform any extra transactions or other complex tasks.
If you stay on the network for a long period of time, you will receive more coins. It functions more like bank deposits. You can also freeze your capital and receive an amount with interest.
Your income can vary from 2% to 90%. If you have frozen your account during that time, you won't be able to transfer or trade funds, like the way banks work.
What Is ECOS Portfolio?
It is a tool used for investing in digital asset portfolios. Any user with or without any prior experience will be able to find portfolios according to their requirements.
ECOS has created quite a many portfolios depending on the profiles of different investors. Investing here is easy. You need to go to the Portfolio Section of the EDFP and select the risk level. There can be various risks depending on the yields, such as high-risk, where the yield is 50% per annum. Medium risk, with a yield of 25-40% per annum, and conservative risk, with a yield of 15-30% per annum.
What is ECOS Fixed Income Portfolio (FIP)?
This tool is to generate fixed permanent income. It includes several products such as Dual Savings, Staking, MinBetterHash Review: User Review, Interest, Charges, Costing, and Portfolio. You can maximize your income and cut risk with the help of FIP.
What is ECOS Pay?
It is also used as a traditional means of payment on an everyday basis. With the help of this, you can buy goods and services in return.
You can pay for any services using the ECOS Pay terminal. You can connect to Google and Apple Pay and top-up using ECOS Wallet. Also, it helps you to conduct cash withdrawals from ATMs.
If you want to use the ECOS Pay debit card, you can take five simple steps by creating an ECOS Wallet account. The Wallet gives you the option to choose from different card types and suitable tariffs. You can verify and activate the card afterward.
What is ECOS Academy?
ECOS Academy is the educational part of the ECOS DeFi Platform. Academy will provide you guidance on the key ideas of DeFi, DAO, and other important aspects of the cryptocurrency economy.
The Academy will also let you more money by providing you with training in various subjects of the crypto economy.
A Simple Guide To Mine
You fairly need to download the ECOS app. Once you've done installing it, register on the ECOS platform providing valuable documents. Once you are done with registering on your platform, it will download an additional file on your computer.
You will be able to mine using the Cloud Mining Platform within just 10 to 15 minutes of signing in. There is also a feature called Light Mode which will enable your system to run in the background so that you can keep mining even when at work.
Review And Charges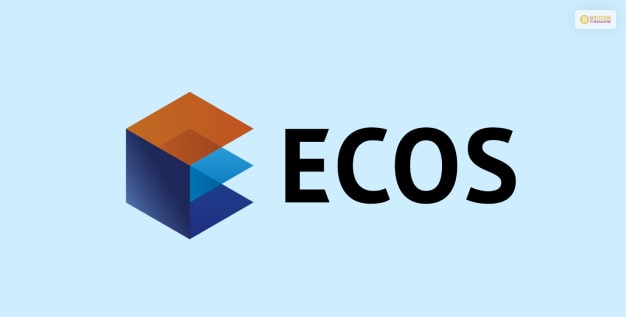 ECOS is a cryptocurrency investment platform that offers you to invest in cryptocurrencies using its own tokens. You'll get the necessary tools to build your digital assets.
ECOS has already invested in 134 392 transactions, 6576 Bitcoin mining, 12376 farm capacities, and 100000+ clients. You can register on the platform by following only 3 steps.
You can easily avail of the tools and facilities of ECOS for a price of only $150.00 per year. The platform also issues bitcoin contracts at a minimal charge.
Invest In the Cryptocurrency Easily!
You can invest in cryptocurrency easily by following the above methods. ECOS provides a simple and sophisticated tool for investing using their platforms. You will be able to lawn more about investments and escalating your profit margin.
ECOS is a comprehensive way of investment, even if you are a novice. You will be able to expand your knowledge further on the platform. It's easy, simple, and thorough.
Read More About