Cryptocurrencies have gained the interest of everyone with money who is looking for good investment opportunities. Since cryptocurrencies are decentralized, they can be used in all countries and traded quickly with all currencies. This has sparked numerous debates, like investors getting confused between the Polkadot vs Bitcoin debate.
Bitcoin has become the most talked-about cryptocurrency in almost all online investors forums. This is because of the boom in 2020 due to the covid pandemic. In addition, the rise in the price of bitcoin led to the creation of many other cryptocurrencies, with one of them being Polkadot.
So between these two, which one should you invest in? If you want to invest in one of them between Polkadot vs Bitcoin, which one should it be? Read this article till the end to find these answers out for yourselves!
What Is Polkadot?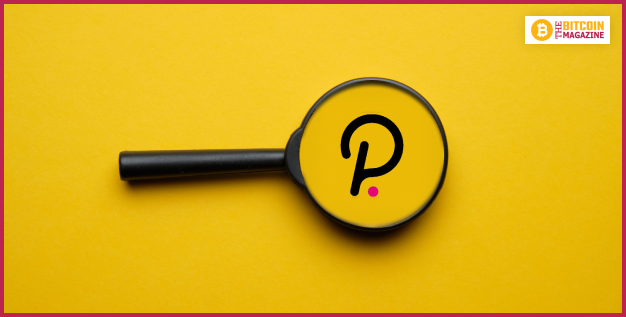 In the Polkadot vs Bitcoin investment debate, knowing about both is essential. Polkadot is a cryptocurrency that Ethereum creator Dr. Gavin Wood invented in 2017. It had its first initial coin offering (ICO) in the market in 2017, where it raised investments worth $145 million.
When Polkadot first started, the price of one coin was $0.29. However, its price started increasing daily, to the point where its price was $5 by 2020. Polkadot (DOT) had its most significant growth in 2021, where its market value fluctuated between $30 and $40.
Like most cryptocurrencies, it uses a blockchain system to store all transaction data between traders and investors. However, unlike other cryptocurrencies, it utilizes a proof of stake system for transaction verification instead of a proof of work system.
Therefore, it has two structural components – a relay chain and a para chain. The relay chain is the primary component of Polkadot responsible for handling security and consensus issues. On the other hand, the Parachains are "blockchains parallel to a blockchain" that are connected to relay chains and allow faster and congestion-free trade.
What Is Bitcoin?
The biggest cryptocurrency right now is Bitcoin. It is the world's first cryptocurrency created by Satoshi Nakamoto. After mining for almost a decade, the price skyrocketed in 2017, when one Bitcoin sold at $19,783. In the last few years, its price fluctuated around $50,000. 
Bitcoin uses complex blockchains to keep a record of all transactions permanently. To ensure the security and functionality of these blocks, many crypto miners use powerful computers and complex mathematical equations to verify all transactions. These miners get rewarded with Bitcoins for their effort. This is why cryptocurrency miners prefer Bitcoin vs Altcoin and Bitcoin vs Tether mining.
Ever since the Bitcoin bubble formed in 2017 and started to expand more and more, countries' interest in the legality of this currency has also increased. Over time, El Salvador became the first country to allow the legal use of Bitcoin as a legal tender for all transactions.
Polkadot Vs Bitcoin – How Different Are They?
Now that you know the basics between Polkadot vs Bitcoin, you must wonder how they are different? While both are cryptocurrencies with different price tags on them, their functionality and trading practices are vastly distinguishable. In addition, there are quite a few similarities between them too.
Similarities
The similarities between Polkadot vs Bitcoin are:
1. Storage
Once you purchase or trade cryptocurrencies, the record of these transactions and your digital "coins" get stored in the blockchains. These get further categorized as hot and cold crypto wallets. Hot wallets are connected to the web, while cold wallets are reserved only in blockchains.
2. Trading Process
All cryptocurrencies like Bitcoin vs Ethereum vs Polkadot are tradeable in cryptocurrency exchange forums, like the Kraken crypto exchange. However, the trading process is different between all these trading platforms. For example, Kraken imposes a leverage of 1:5, which means you could trade five times the amount you invested. 
3. Regulations
When it comes to regulations between Ethereum vs bitcoin vs Polkadot regulations, they are all unregulated and decentralized. Therefore, the economic and financial policies of a country do not affect the price and trade of these currencies. However, Cardano vs Bitcoin sparked controversy when Cardano tried to centralize it as per the Securities Exchange Commission (SEC). 
Differences
The primary differences between Polkadot vs Bitcoin are:
1. Market Share 
Market share between Polkadot vs Bitcoin differs a lot. Bitcoin market share is $900 Billion by the end of 2021. On the other hand, Polkadot market share amounts to $30 Billion. Therefore, you can see the enormous gap here. However, Poladiot's market share grew from $9 Billion at the end of 2020.
2. Value
The value of each Bitcoin is $50,000. Therefore, Polkadot vs Bitcoin values are significantly different. Thus, the lower value of Polkadot makes it easier to invest, with lower profit margins.
3. Fees
Both Polkadot vs Bitcoin charge a commission for each trade that takes place. However, Polkadot has the advantage because they charge only 0.0155 DOT or $0.47 per transaction. This is significantly lower than the $7.60 fees charged by Bitcoin.
4. Verification
When it comes to the verification process for Polkadot vs Bitcoin, Polkadot has the upper hand here. This is because Polkadot uses the Proof of Stake system, which is environmentally friendly and is dependent on the shares of the investor/trader. On the other hand, Bitcoin uses miners to verify transactions, which requires high computing power with higher energy consumption levels. 
5. Speed Of Transactions
Since Polkadot uses the para chain system to run transaction recordings parallelly, it is way faster than Bitcoin. Polkadot records and stores data for up to 1000 transactions per second. This is huge compared to the measly 4.6 transactions per second of Bitcoin.
6. Distribution System
The distribution between Bitcoin vs Polkadot in the market is the opposite of each other. Bitcoin has only 21 million coins in the marketplace. On the other hand, Polkadot can have an infinite number of coins. The limited coins of Bitcoin are responsible for increasing their value exponentially. 
Polkadot Vs Bitcoin – Where Should I Invest?
So, between Polkadot vs Bitcoin, which cryptocurrency should you invest in?
1. Why Should You Invest In Bitcoin?
The main benefits of investing in Bitcoin are:
Bitcoin price is highly volatile, increasing the profit and loss margins. 
Bitcoins have high demand because of a limited number of coins in the marketplace.
It has the highest value amongst all cryptocurrencies. 
The trade volume of Bitcoin is the highest in the market right now. 
2. Why Should You Invest In Polkadot?
The main reasons to invest in Polkadot are:
The low value of Polkadot makes it an affordable investment option for most investors and traders.
It has a para chain system of data verification, making transactions faster.
Polkadot has lower transduction fees.
Polkadot transaction verification does not require mining, making it more energy-efficient.
The current price of Polkadot vs Bitcoin chart is:
Frequently Asked Questions:
1. Is Polkadot A Good Investment?
Yes, Polkadot is a good investment.
2. Is Polkadot Linked To Bitcoin?
Polkadot vs Bitcoin only share the use of blockchains. Otherwise, they are not linked.
3. Will Polkadot Go Up?
Yes, the price of Polkadot will rise after seeing its performance.
4. Is Polkadot A Private Blockchain?
Polkadot is both a private and public blockchain because of its use of parallel blockchains.
5. Can You Mine Polkadot?
No, you cannot mine Polkadot.
Verdict
Polkadot vs Bitcoin are two different currencies, both being part of the top ten cryptocurrencies in 2022. However, while Bitcoin is the oldest and has the most market share, its lower transaction speed and higher value make it difficult for new investors or traders.
This is where the lesser value and super-fast transaction speed and fees of Polkadot make it a better investment opportunity for new traders. Therefore, depending on your capital and experience in the market, you can go with Polkadot if you want to test out freshwaters or go with Bitcoin if you have the money to afford it.
If you wish to gain more trading insight into other cryptocurrencies, read our other articles!