With the rise of top cryptocurrencies like Bitcoin and Ethereum, the other digital assets do not get the attention that they deserve. One of these digital assets is the IOTA coin, which is also a cryptocurrency and a Bitcoin alternative. The IOTA crypto offers a platform that enables dealing with smart contracts. It is also quite able to handle payments and transactions that are performed within physical devices with the help of the Internet.
In this article, you will learn mainly about IOTA coin, its price, as well as ways that will instruct you how to buy IOTA coin. You will also learn about the IOTA coin market cap. Furthermore, you will also learn about the potential of the IOTA coin and learn whether the price of the IOTA coin will go up or not. Hence, to learn in detail about the IOTA platform, read on through to the end of the article.
The IOTA Cryptocurrency Platform – What Is It All About?
IOTA is a cryptocurrency platform, and the currency related to this platform is called MIOTA. It basically runs through by taking advantage of IoT (Internet of Things) devices. The attempt of IOTA is to take cryptocurrency beyond the Blockchain platform. It is the best cryptocurrency to invest in if you are looking to buy cryptocurrency outside the blockchain.
IoT devices are mainly connected to the Internet, as they run through cellular networks or Wi-Fi. However, despite the usefulness of IoT devices, it is very difficult to make transactions and payments through them. This is where the IOTA coin comes to the fore. The platform is designed in such a way as to make microtransactions faster with the help of IoT devices.
Forbes actually explains IOTA in a different manner – "Another way to describe IOTA is as a network that helps investors and companies monetize data feeds from the IoT. MIOTA is the crypto token used to facilitate transactions on the IOTA network, and is also utilized as a reward for network participants and supporters."
How Does The IOTA Platform Work?
IOTA makes use of a DAG (Directed Acrylic Graph), which they call Tangle, to resolve the scalability issues associated with Bitcoin. This is done to make micro-transactions easier between two or more IOT devices. The Tangle that IOTA uses in its platform is basically a consensus algorithm. This algorithm requires a user to validate two transactions so as to complete the IOTA transaction that they are making.
With Tangle's DAG algorithm, no validators or miners are associated. Hence, while making a crypto transaction, there is no associated blocks or transaction fees. This, in turn, allows the IOTA cryptocurrency to not face the scalability issues and costs associated with a blockchain. Those blockchain-related scalability issues and costs are handled by the DAG structure. This aspect enables and facilitates no-fee payments, better IoT device connections, and lower costs of computing.
Advantages Of IOTA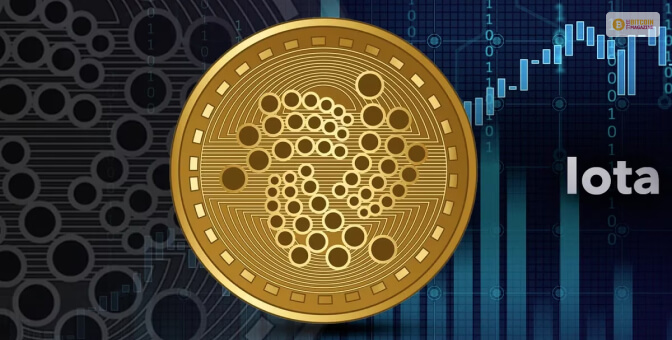 As already discussed, one of the major advantages associated with IOTA's DAG algorithm is that it is really useful for the IoT economy, as it removes all the associated costs of blockchain and also transaction costs, which are generally very high. Furthermore, this algorithm and structure remove the possibility of human monitoring and human intervention in cryptocurrency transactions. IoT was basically designed to remove human intervention in the Internet and digital devices.
The following are the major advantages associated with the IOTA platform and using IOTA coin (MIOTA) for transactions:
One of the major factors for IOTA is that there are actually no fees for transactions through that platform, unlike cryptocurrencies like Bitcoin and Ethereum. Since there are no validators or miners in the platform, hence data and value transfer through the platform is free.
Once you start using the IOTA platform, you will be amazed to see the speed of transactions, as they are really fast. This can be attributed to the fact that there are no bottlenecks. This is not the situation in the case of other cryptocurrencies that run on blockchain technologies.
The IOTA platform is designed in such a way as to connect with devices that require low energy to operate. Even IoT devices that have very little power of computing can work efficiently with the Tangle algorithm of IOTA.
Due to its great adaptability, IOTA can be used in different use cases. That is why IOTA is a really good option for large corporations. For example, you can let someone access your car at a remote place with the help of IOTA Access, which is an open-source platform.
Like every other blockchain platform, the IOTA is also decentralized. Hence, there are also some security vulnerabilities associated with the platform. The platform seems to be not heavily protected, as hackers stole many MIOTA worth $1.5 million. Although the platform has been running since 2015, there is still not wide adoption of the network, where the success of the platform actually lies.
What Is An IOTA Wallet?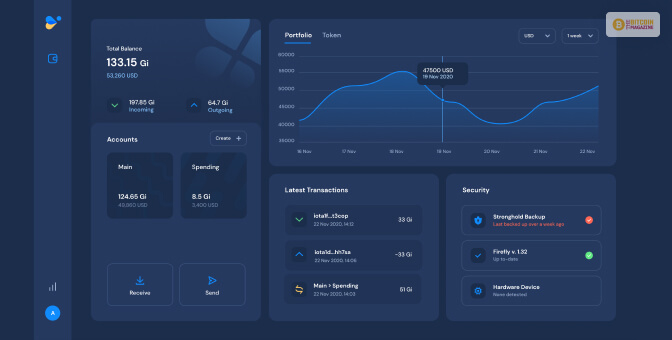 IOTA wallet can be an app or a compatible wallet where you can store your digital MIOTA coins. To buy IOTA coins, you will need to have a wallet. The most authentic wallet, which even the IOTA platform recommends, is Firefly.
According to IOTA's official website, "Firefly is the secure entry point to the IOTA ecosystem… IOTA's new wallet guides you through the complexities of crypto, protected and with ease while using cutting-edge technology to secure your tokens."
IOTA Coin Price – Will IOTA Coin Go Up?
The current price of IOTA coin (MIOTA), as of the end of May 2023, is close to US $0.19. Although as per the data of various cryptocurrency market experts, the price of IOTA will decrease in the next few days. But many speculate that the coin will make a huge return after a few months.
Summing Up
Hence, you must have realized the potential of the IOTA coin. If you want to invest in this platform, you will need to think long-term, and you will surely get huge returns and shall be able to make better transactions. Do you know of some IOTA alternatives? Share with us in the comments section below.