Yes, mining is a complex thing to understand. But with SimpleMining, it can be simple and easy.
At this time, it is all about money.
And what is trending now?………….The cryptocurrency.
We all know that buying and selling cryptocurrencies will not make us rich, not at this time. Then, what is the option?
Mining. There are different platforms, different software, and different factors that we should keep in mind.
Today, we are going to discuss SimpleMining.
What is SimpleMining?
This is a mining platform that supports different OS, graphics cards, applications and machine. The company is situated in Poland. Right now it is one of the best mining company in the world.
In their own word: "Deployment, monitoring, and maintenance of your GPU rig farm were never easier!"
You don't need to configure your system and then according to it download and install different software. SimpleMining allows you to use any NVIDIA and AMD GPUs. you only need 7GB data. Iit can be a pendrive, HDD, or SSD, then you can boot it. You can sign up your account for free and use this platform.
Reason To Choose
There are so many miner software in the market, but it is difficult to choose one from those. In my personal opinion, SimpleMining is a great platform for people who are new to mining. The reasons are as follows.
1. Rxboost
This is a tool to manage different GPUs. It handles memory parameters to boost different RX series.
2. Overclock
This feature helps the miners with great interface. It handles undervolting, overclocking, and mining options.
3. Cloud Monitoring
This option gives the advantage to monitor the rig performance. It also helps the cloud dashboard by managing the mining console.
4. Simple SetUp
There is no need to download and install the software. There is a complex process to configuring and choosing specific software. But SimpleMining allows you to just plug and play.
5. Miners
There are so many different mining programs on this platform. You have a plenty of options for mining. There are different algorithms that you can choose.
6. Customer Support
The customer support is really helpful. They have a community in Discord for realtime support. I have used this software, the customer support helped me twice for fixing problems.
7. Cloud Dashboard
This feature allows you to manage this software from anywhere. There are other mining software that has difficulties in doing this.
8. Supported GPUs
You don't have to worry about choosing your graphics card. This platform supports both AMD and Nvidia.
9. Automatic Update
This platform will notify you when an update is coming. You will get the full experience of new features.
10. Safe And Secure
This platform's server's location in Amazon AWS. also Cloudflare protects it, and AWS partner manages it. You can understand the credibility part, right?
11. Automated Alarm
When your system will not work properly, this feature will let you know. And you can resolve the problem in a quick time.
12. Organized Information
There are a few factors that work behind the mining process, like hashrate, temperature, fan speed, this information will be shown on one page.
Miner Programs Supported In SimpleMining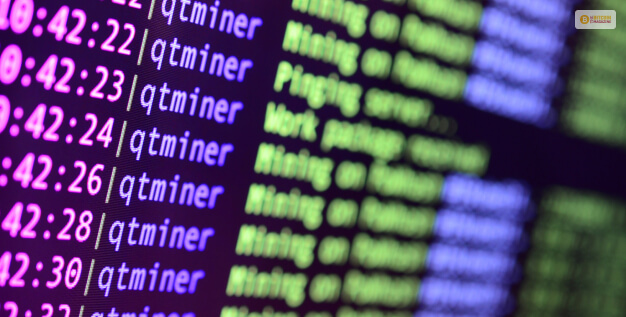 There are a lot of miner programs in this platform. There are most popular ones and there are less popular ones too. Now, it is up to you to choose. The miner programs are as follows.
Phoenixminer
T-rex
Teamredminer
Lolminer
Gminer
Nbminer
Nanominer
Ethminer
Teamblackminer
Srbminer-multi
Miniz
Kawpowminer
Danila-miner
Tt-miner
Bminer
Finminer
Wildrig-multi
Ewbf
Now, you can understand why people are choosing SimpleMining.
Supported GPUs
The flexibility makes this platform unique. There are a lot of different GPUs, that the platform supports. Here is a list of supported GPUs, you can find yours.
‣ AMD GPUs
Radeon RX 460, 470, 480, 560, 570, 580, 590
Vega 56/64
Radeon VII
RX-Series
‣ NVIDIA GPUs
1050 to 1750 series
CMP-series
A-Series
T-Series
System Requirements
You will need these thing before strat mining.
Specific AMD and NVIDIA GPUs
At least 7GB+ data on your USB/HDD/SDD
Good internet connection
Ethernet network card
Windows, Mac, Linux (Any OS)
How To Use It
You need to follow these steps.
First, you need to go to SimpleMining.net.
Now, you need to register.
Put your email address and password.
Verify your email through the activation link. (Sometimes the mail can come in your spam).
Now log in and verify the captcha.
You will need a crypto wallet. If you already have a wallet, then its fine. If you don't, try to create a wallet and exchange your fiat with some Ethereum.
Paste your wallet address in the proper box.
Now you have to download an OS, click on the 'download and install' option on your left.
There are different GPUs that you can select. Please check your GPU, before downloading this.
Now you need a USB drive, you can use an external drive also. Before clicking, please check your downloading folder.
Now you are ready to start mining.
How Reliable Is SimpleMining?
I will not give you any complex answers. There are a few pros and a few cons of using this platform.
I have already told you the pros. There are other good sides to using it. You don't need so much money in your wallet to start mining. There are almost every OS supports this platform and many more.
Let's come to the cons. The profitability rate is not that significant and the user interface is easy, though you need a little experience to work on this platform. Now, is your choice whether you want to use this platform or not.
Frequently Asked Questions (FAQs)!
There are a few questions that people ask frequently. You can find these answers interesting.
1. What Can You Mine On Simplemining?
Ans: SimpleMining is a platform that allows its users to mine cryptocurrencies by connecting with GPUs. this is a simple plug and play OS. Also, monitoring the dashboard and managing the platform is easy.
2. How Much Does Simplemining Cost?
Ans: There is a free trial of 30 days that you can use before considering the premium version. And compared with other platforms, SimpleMining is way cheaper. The minimum that you will need is $2 per rig/month.
3. How Do I Find My Ip Address, Simplemining?
Ans: There is a simple way to find your IP address in SimpleMining. You need to follow these steps. First, go to the Rig list, it is inside the SimpleMining OS. Now, you can choose the IP address that you want to find. There will be an option for System information, click on it. You will see the Public IP address. This is what you need. There is another option to find the console.

To Conclude
Now, now that you have all the information, it is up to you to choose. I would suggest that if you want to invest a minimum on mining, this is your platform.
There are other platforms also that you can use if you are new to cryptocurrency mining. For a beginner, NiceHash is excellent software.
Read Also: