Cryptocurrency mining is popular these days, there are GPU mining, CPU mining, Cloud mining, and ASIC mining as well. There are different platforms to do that. In 2022, there are so many different mining platforms that can give you a lot of profit. In this article, you will learn about Kryptex, one of the best mining platforms.
What Is Kryptex? 
Kryptex mining is one of the best mining platforms that use a machine's computing platform for mining cryptocurrency. It is a Windows application that gives real money or Bitcoin after mining on your PC. The application uses the power of machines to run cryptocurrency computations.
Kryptex: Basic Information
Here is the basic information about the platform.
| | |
| --- | --- |
| Seller | Kryptex |
| Industries | IT Services and IT Consulting |
| Website | www.kryptex.com |
| Founded | 2016 |
| Headquarters | Bitcoin Islands, Digital Ocean |
| Type | Privately Held |
| Specialties | Bitcoin, Cryptocurrency, Blockchain, Ethereum |
Kryptex: Guide To Mine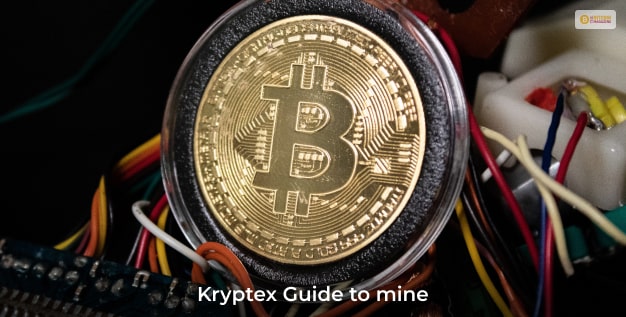 The mining process on Kryptex is so simple and easy. Follow the steps to start mining.
First, you need to open the kryptex org on the web and download the application.
After downloading it, you need to install the application on your computer.
Open it and register your account on Kryptex.
After signing up your account, the application will download an additional file on your computer.
Within 10 to 15 minutes, you will be able to start earning.
There is a feature called "Light mode," which allows you to run the application in the background and do some other work. If you want to disable the feature, you can do that at any time.
Kryptex: Reasons To Use
Different mining platforms have different features. Here we will discuss the features of Kryptex, and then you can decide whether to use it or not.
Lite Mode
One of the best features is the Lite mode. With this feature, you can run the application in the background and do other work. Also, at any time, you can either enable it or disable it. There are two different options that you can select, the first one is the "start with windows," and the second one is the "use CPU."
User Friendly
There are many other mining platforms that are very complex. But, Kryptex miner is so easy to use. If you are planning to mine cryptocurrency for the first time, then this platform is ideal for people like you. The user interface is so simple and easy.
Profitability
There is a profitability calculator that will tell you about the profit. Simply the application calculates and measures every small detail, like the electricity, your machine's power, and GPU, then it will tell you how much profit you can make using the application.
Advance Settings
There is an advanced setting that will help you to choose between so many different options. For example, you can select between different CPUs, GPUs, Algorithms, and so many different options. This is one of the best features that you will find on Kryptex.
You can switch between the processors and GPUs and also can select the available algorithms, whatever you want. Simply put, you can mine with a graphics card and play games with the other graphics card. 
Referral Program
With the referral program, you can earn more without putting your machine to work. For example, suppose you are using Kryptex, and you refer to someone else. And the person is mining with their machine's computing power. Ultimately you will get a commission over their earnings.
Kryptex: Charges And Cost
I won't be dishonest with you when it comes to the platform. The platform will not give you a lot of profit compared to other platforms. If you have a decent machine, then on average, you can make around $35. It looks profitable, but compared to the electricity waste and your GPU, it is not enough.
But if you have a normal machine and this is your first crypto mining, then the profit is not bad enough because other platforms need GPUs that will cost you thousands of dollars.
Kryptex: User Reviews
Here are some reviews from different websites. First, you can check the reviews for reference, after that, you can decide whether to use this platform or not.
Positive Reviews
Here are some positive reviews.
"I have used Kryptex for CPU and GPU mining and I found it very helpful to get the most out of the hardware. It is a very light and easy-to-use application with the correct monitoring and configuration parameters," by Muhammad Daud S.
"Pro version and quick benchmarking. Also love seeing my earnings on the dashboard. T-Rex Miner runs smoothly within Kryptex. Better than most miners," by Ryno R.
"Been using kryptex for over a year and have never had an issue. I don't believe there is a better one! The RX580 runs constant at 28 to 30 through the updated miners!" by Steven M.
"It made mining easy for non-experienced users, and the most interesting thing about them is the really helpful support and really fast ticket response," by Qusai S.
Negative Reviews
Here are some negative reviews.
"It is only used for Bitcoin mining and is not used for other crypto-currencies like Ethereum, which is dependent on GPU. Russian payment network, such as Russian banks, Russian cards and Yandex money, are recommended for withdrawals and Visa or MasterCard. is not supported," by Ahmad R.
"The things I dislike about Kryptex are that it can't run the lite version on one GPU. Also, the lite version sometimes lags and crashes. Also, the fact that it can only be used for mining bitcoin and not any other cryptocurrencies. Other than that the software is well built and mining is easy and simple. The payout is a little low but otherwise, the software is easy to use," by Rimsha S.
"Really low profitability. I got used to mining pools to lie about hashrates of GPU so I wasn't wary about profits compared to what their calculator says, but apparently with Kryptex it's hugely lower than usual, almost twice. Using the nicehash miner now, I see hash rates about twice that of Kryptex miners for the same algorithm. Not only that, but when I've withdrawn in BTX instead of rubles, then converted it to Euro, then to Rubles, then back to Euro (why, you might ask? Because as I found out I couldn't withdraw in EUR to a Russian bank account, so my mistake) – hugely inefficiently, losing about 15%, I nonetheless got almost TWICE as much as I usually got withdrawing from Kryptex directly by Rubles," from G2.
To Summarize
After reviewing so many reviews, I tried the platform last year. There are some good things, and there are some bad things about this platform. Now the question is whether you should use it or not. If you compare Kryptex vs Nicehash, then there is no comparison between these two.
You can easily get paid with this platform. Also, the payment options, interface, chat support, training, and other features are the reasons to use this platform. But the profitability rate is low, you should know before using the platform.
If you want to learn more about Kryptex, please let me know in the comment section below.
Thank You.
Read More: