Metahero is a platform where you can make 3D avatars and virtual objects by using ultra-realistic 3D technology. And you can use those 3D avatars across different social media platforms, fashion, games, art, and medicine.
Metahero: Basic Guide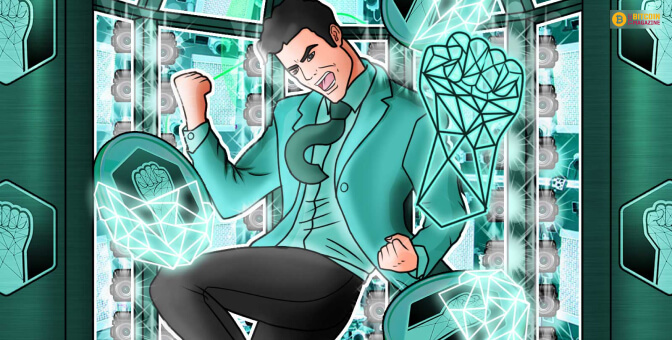 The company was launched in 2021, and the initial funding was $10 million. The vision of the company is to take cryptocurrency to the next level. Metahero is basically a bridge between reality and the digital world. 
Before going to other information, you should know that there are mainly four people behind this project. When you want to invest o something, you need complete trust. And trust comes from the people who are behind the project.
Robert Gryn, CEO of Metahero and the founder, is an entrepreneur and has built many successful projects across Europe. Some of those have a growth of over 13,000%. And he has been recognized by the Financial Times 1000 and Forbes.
The rest of them are Piotr Harwas, Jeremy Lopez and Marcin Gracjar. You can search for them and their work. And I am pretty sure that this will make you invest in this platform.
Metahero: Uniqueness
Before going to how and where to buy Metahero, check out what makes this token unique from other cryptocurrencies. There are more than 20,000 cryptocurrencies in circulation, but do you know how many of them are unique?
The basic idea of the company is to create a digital world where people can scan themselves or any other objects. The initial plan is to install 3D chambers across the globe. Then the metascanning will generate 3D realistic avatars.
The idea will improve remote life, and the gaming experience will be great with metascanning technology. Also, people can visit Museums across the globe with metaverse.
Metahero: Buy Online
Now coming to the most important part, how to buy Metahero. Follow the steps.
1. Find The Exchange
It is clear that if you want to buy cryptocurrency, you need an exchange. But there are hundreds of different exchanges with various offers. Crypto exchanges allow you to trade, buy and sell cryptocurrencies. There are top platforms that have a minimum fee and thousands of tokens.
But, you can't find the Hero symbol on every exchange. So, I have narrowed down the exchanges and have found the best platforms to buy Hero tokens.
Kucoin is one of the biggest exchanges available. Also, the interface is simple and easy to use. You can find Hero here.
Coinex is also a global exchange that has a secure, stable, and efficient platform. There is a wide range of tokens, and you can find Hero too.
There are other platforms, but a few are not safe and secure. If you have already been using an exchange platform for a long time and that exchange has the Hero token, then you should not go for another exchange.
2. Create An Account
So, I think you have chosen the right exchange for you. It is time to create an account. The registration or the sign-up requires you to fill up your information and show some ID. once the documents and information are verified, you need to deposit funds.
Most of the exchanges allow you to deposit fiat currency. For example, you can use USD or GBP. You can also use cryptocurrency as well, like BTC, ETH, or USDT. If you have been trading cryptocurrency for a long time and have a wallet. Then you can connect your wallet with the exchange. 
3. Purchase
Are you ready? It is time to buy some crypto. Once you have made up your mind, search for Hero, the ticker symbol. There are two things that you can do. Few exchanges will let you buy Hero tokens with fiat currency, but not all.
There are a few exchanges that allow you only to swap. In that case, you need to swap your existing cryptocurrency with Hero. That's it. Now you are an owner of a few hero tokens. So, I guess I have answered the question- where can I buy Metahero?
Metahero: Trading
Buying and selling cryptocurrency is one kind of earning. So, if you are interested in trading, follow these steps.
1. Find A Broker 
The first step is to find an online broker. You should consider the best brokers and see if they have low fees and if the interface is easy. But, maximum brokers do not have a wide range of tokens. So, find the best broker for yourself.
2. Create An Account And Fund It
The first step is easy, you need to provide information and identification to verify. These days every platform needs to do KYC verification. After opening an account, you now need to deposit money. Most brokers only take USD and GBP.
3. Technical Analysis
An analysis is important when you are trading. You need to research the market and should see the token's ups and downs for the last couple of months. I can't make the best Metahero price prediction, though I have been trading cryptocurrencies for the last four years. You need to research a lot to make the best out of it.
4. Decision-making
While a trading decision is the most important factor that can change your life, you need to decide whether you want a short-term or long-term investment. For example, buy a coin at a support level and sell it when it is at a resistance level.
5. Trade
There are a few things you should consider. These are your trade, size, and direction. There is a thing called stop loss that will protect your place in the market. Now, what, start trading. You can check for the next gen coin, it is also doing great in the market. 
Metahero: Should I Buy It?
It is time for the most important question, whether you should buy it or not. See, there are two things you should take in your mind. First, the crypto market is volatile, and nobody can predict whether the price will increase or decrease.
But, there are a few things that give cryptocurrencies a backbone. The price depends on a few factors that I can tell you. Here I will be discussing some key aspects.
1. Uniqueness
There are so many crypto projects that are targeting metaverse, NFT, and gaming. But Metahero is focusing on 3D scanning and making digital avatars. There are other projects regarding the metaverse, but this project can capture the niche market of 3D scans, avatars, and metascanning. 
The concept can be adapted by gaming industries, Museums, and the metaverse. This makes Metahero unique from other projects. And it can boost the demand for Hero tokens.
2. Tokenomics
The total supply is around 10 billion. 20% is for the team and advisors, 20% is for the liquidity pool, 10% is for the strategic partners, 10% is for the private sales, 10% is for the public sales, 10% is for the exchange listings, 10% is for the marketing and the rest 10% is for the company reserves.
So it is clear and transparent. There are no hidings or anything. So you can trust this platform.
3. Mainstream Partnership
I have already told you about the founders. Now, they are successfully making several partnerships with CD Project Rekt, Ferrari, and Disney. You are shocked, right? I don't think that I need to tell you anything else for your trust. The names are enough.
Our Verdict
So, that's it. That is almost everything about Metahero. But, before investing in it, you should know a few more things. It has already installed its first chamber in Qatar which is pretty cool. Yes, it needs more chambers to install to make a profit.
The Hero token is ideal if you are searching for a long-term investment. So what is the right time? This is the right time to invest in it. Though there was some volatility in the price, one day, it will give you enough profit.
If you feel that I've missed something in this article, or if you have any queries, do not hesitate to come and let us know in the comment section.
Thank You.
Read Also: