Remember Matrix? Where humanity moved away from real life and found refuge in technology. Or Ready Player One, where everyone resides in a metaverse filled with pop-culture references and game-like simulation. All these might seem fictional, but we are way closer to this being reality.
But how would currencies work in that world? This is where metaverse cryptocurrencies come into being. They provide flexibility and security to the currency holder. However, you need to be smart around them. So here we are, bringing you the "best metaverse crypto" that you could check out and possibly invest in. So let's go!  
What is Metaverse Cryptocurrency?
Meta verse is more real than you can imagine. As explained, the metaverse has been present since the last decade. However, it is still in its infancy. Nonetheless, businesses are slowly releasing the true potential of the metaverse as the number of users is on a gradual rise. According to industry experts, in a matter of 5 to 10 years, more businesses would come to the economic scene, and this is where the future of investment lies.
Now, metaverse crypto would be the currency of these virtual worlds. The Metaverse crypto would significantly influence the growth and operations of this virtual playground. Therefore additional levels of security need to be implemented in order to prevent data theft or hacking.
Some of the benefits of metaverse cryptocurrencies are flexibility, transparency, anonymity, etc. Therefore, shifting to such a business mode can certainly be your business's next step.
The Ultimate List Of Best Metaverse Cryptocurrencies.  
So, now that you know the importance of cryptocurrencies as a whole, you should be thinking about investing, right? So let us jump right in and look at some of the best metaverse crypto where you can invest:
ApeCoin (APE)
One of the more recent additions to the long list of cryptocurrencies. Even amid the weak crypto market in 2022, it managed to surpass other projects. A commendable feat nonetheless. It can be best explained as, "an ERC-20-based token adopted by BAYC creators- Yuga Labs as the primary token for all products and services in their metaverse project." APE is mostly used for buying digital parcels of land in the metaverse project named Other Side. Ape is the biggest name in the said field. As of 2023, it is valued at approximately around $2 billion.
The Sandbox (SAND)
One of the most popular metaverse projects in the world right now. Currently, its market valuation clocks at around 1.3 billion dollars. This is a platform that is usually frequented by celebrities. One such celebrity is Snoop Dogg, who has not only bought a plot of land and a Virtual Mansion but has also released a music video specifically for the metaverse. However, due to such elaborate influence the SAND has, the real estate price on this platform is extraordinarily high, with some plots reaching up to several million.  
Decentraland (MANA)
One of the most established metaverse crypto amongst the lot.  MANA has been a significant player ever since its official launch in 2017. As a result, MANA certainly got some headstart when compared to others on the list. Users of MANA are given the freedom to create their own avatars, socialize and even buy virtual plots. As of writing this article, MANA is believed to be valued at just under $1.5 billion.
Axie Infinity (AXS)
A blockchain-based battling game inspired by Tamagotchi and Pokemon. Here, users are expected to create and collect digital NFT creatures called Axies. Therefore, this is a play-to-earn video game built on the Ronin Network. In order to play this game, players are expected to possess AXS metaverse coins. Due to its unique packaging, Axie Infinity and AXS can become the best metaverse crypto of the future.
Battle Infinity (IBAT)
It is all about creating a "metaverse realm to enable immersive fantasy sports games". Working similarly to the popular Indian website Dream 11. Users are expected to build a team of players from their favorite sports. Now, if the following team performs well in real life, then the user would win rewards. This is steadily growing in popularity and can surely become one of the leading metaverse projects of the future.
Tamadodge (TAMA)
This is the perfect metaverse coin for gamers/investors who wants to get into a play-to-earn format. This platform allows users to create their own digital NFTs in the form of pets. The more time you dedicate to this platform, the more you will earn. Therefore, you need to care for and feed the NFT pet and even enhance some of its distinctive qualities.
MetaHero (Hero)
The project aims at transporting the real world and its elements into a virtual world. HERO Users can scan and transfer that scanned object into a virtual world. Users have ownership of the objects that they scan, and the best part is the more you scan, the more you earn. It works beautifully on Android as well as iPhones.The company has placed scans all around the world, where individuals can scan the objects that they want. This would generate revenue that the user can transfer to real-world currency.
Stacks (STX)
Founded by Muneeb Ali and Ryan Shea, this company started with the aim of enhancing the overall quality of the Internet. Stacks is built on the top of Bitcoin Blockchain. The way Stacks work is by networking links to Bitcoin through the Proof-of-Transfer mechanism, running parallel to Bitcoin's Proof-of-Work (PoW) consensus." Currently, it is rumored that the platform is receiving a speed upgrade, which would enhance the overall business efficiency. Currently, the STX metaverse coin price is around ₹53.45.
Metacade (MCADE)
Metacade is another play-to-win platform that encourages its users to play arcade games and win rewards. The following scheme even encourages developers to apply for funding in order to create new and exciting arcade games. Currently, the tokens are valued at $0.012 in the second presale stage. Therefore, It is a platform that nourishes the gamer inside you and enables you to earn crypto at the same time.
Enjin Coin (ENJ)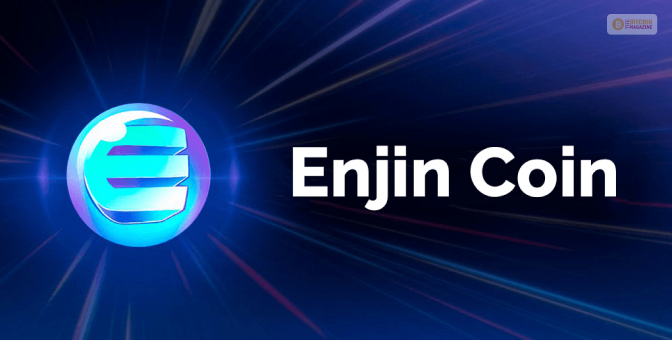 ENJ is an ERC-20-based token that is used in various gaming products fueled by Enjin. The ulterior goal of the platform is to build digital assets, clans, host websites, monetize, etc. Founded primarily by Maxim Blagov and Witek Radomski in 2009, it is one of the oldest platforms on this list.
Conclusion:
So, on that note, we reached the end of our list. For more detailed information on these platforms, refer to the links. This would not only increase your knowledge about Cryptocurrencies but will also help you decide which is the best metaverse crypto for you and how to start your trading career. For more information about business and cryptocurrencies, keep following us.