Before starting the list, let's talk about crypto mining. So, what is crypto mining?
Don't worry. I am not a tech guy, but later I read a lot. So, in simple words, creating new digital coins is cryptocurrency mining. But how the process goes? There are a few things that I can mention. Miners can mine by solving complex mathematical puzzles. But people do not do this by themselves, the machines do. After solving, they validate transactions and then add them to the ledger. Through this, miners help to validate transactions.
21 Best Cryptocurrency Mining Platforms in 2023
There are a few factors that I have considered while making the list.
1. ECOS
This is one of the best crypto mining and full-fledged crypto investment platform. The platform has its native crypto portfolios, cloud mining contracts, exchange, and wallet. There is also a mobile app to control and manage cryptocurrency mining, you can find the app on Google Play and App Store.
2. StormGain
If you want a simple and easy to handle mining platform, then StormGain is the best. You can begin mining cryptocurrency within four hours, and the platform is free. But there is a catch, if you don't trade on this platform, then the mining speed will be slow. Also, the platform will offer you to mine, exchange, trade, buy and sell on one platform.
3. Braiins Pool
The platform was called Slush Pool earlier. This platform is one of the best when it comes to pool mining. If we talk about the statistics, then this platform is behind 3.5% of all Bitcoin mining. But what is mining bitcoin? A platform that is focused on mining only Bitcoin.
4. Awesome Miner
Coming next to the cryptocurrency mining, there is Awesome Miner. You can find similarities with Cudo Miner. If you are a Linux or Windows user, then this is a great mining management utility. Also, for 2 miners, the platform is free, and with more miners, there will be a monthly $4 bill.
5. Zionodes
There is no doubt that this platform is one of the best when it comes to easy and simple mining. The platform has the smoothest UI, and you can start mining within seconds. Also, the dashboard is dynamic, and you will find almost every detail updated there.
6. BitFuFu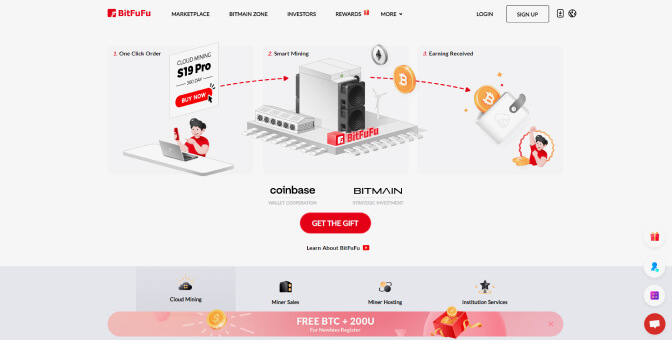 This platform will offer you both hosting products and cloud mining. The main investor is the BITMAIN. You will find S19 Pro Miners on the website's product list. While cryptocurrency mining, you can adjust the hash rate.
7. Bitfly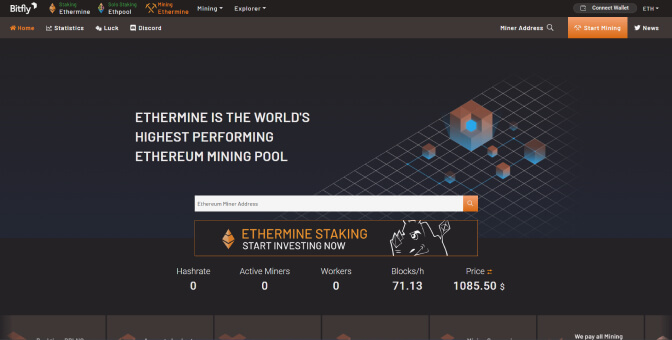 This platform offers you six different cryptocurrencies to mine, these are ETH, ZEC, ETC, BEAM, ERG, and RVN. Though there is no native application to monitor, you can use 3rd party apps to monitor your mining. In addition, there is only a 1% pool fee.
8. CryptoTab Browser
This is a unique mining platform, and there are so many different features. For example, you can find automatic algorithm switching that will enhance your profits. And your rewards will be converted into Bitcoin. If you want to payout, then the minimum amount is 0.00001 BTC.
9. Cruxpool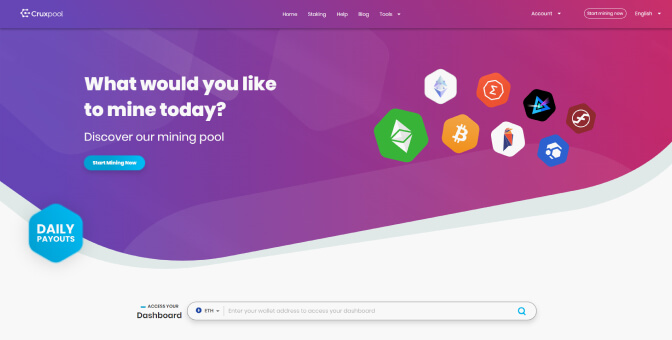 This cryptocurrency mining platform says that it is predictive and stable revenue. There are different cryptocurrencies that you can mine, like ETH, BEAM, ETC, and Ravencoin. If you want to participate in a pool, then there are two mining pools, ETC and ETH.
10. HashCity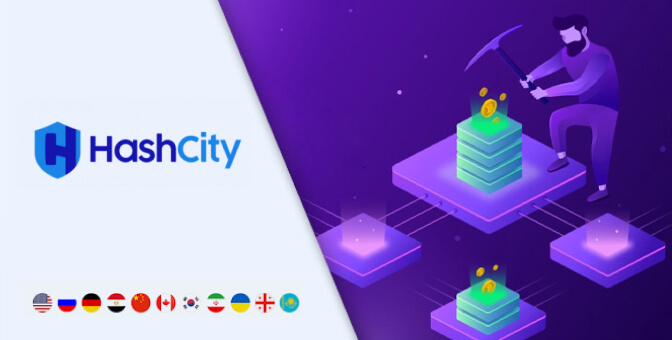 If you want variety, then HashCity is one of the best. The platform allows you to mine 14 different cryptocurrencies. And the best thing about this platform is that there is no payout fee at all. But you have to pay a 1% fee for every mining pool.
11. NiceHash
If we want to give a platform that is complete from every aspect, then NiceHash is the best. The hash rate, mining utility, and exchange portal, everything is perfect for new miners. If you are using Windows 10 in your system, then you will have two options, the first one is the NiceHash Quickminer, and there is an option of using 3rd party miner.
12. Easy BTC Mining
This is a cloud mining platform that offers hassle-free mining. You need to register on the platform before mining cryptocurrency. The payments are automatic, and the minimum payout is 0.0001 BTC.
13. ZHash.pro
First of all, there is a 0% pool fee on this platform to join a pool. Also, the platform offers you to mine four cryptocurrencies, ZEN, ZEC, TENT, and BTG. You don't need to register for mining on this platform. All you need is to have a supported wallet.
14. K1Pool
When you are into cryptocurrency mining, you probably need to participate in a pool. But, K1Pool offers you to experience solo mining. But for solo mining, you need to have powerful hardware. Also, you can mine 16 cryptocurrencies, and the servers are in the USA, Europe, and China.
15. Simple Mining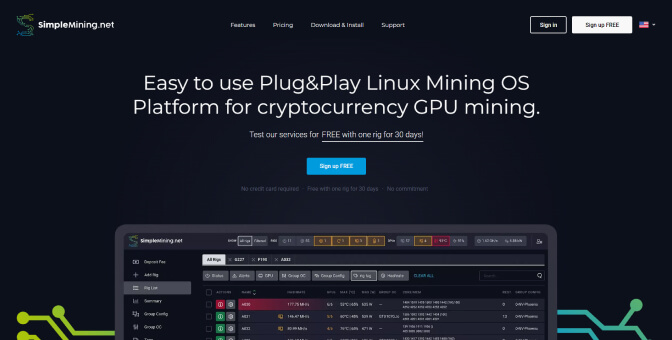 The platform offers you a different OS for mining only, and you can use the 30 days trial period before registering for full-time mining. The user interface is easy and simple. For a new miner, this platform is best.
16. CudoMiner
This is a solution for cryptocurrency mining. There are only a few manual configurations, so most of the mining is automated. The platform is best when it comes to ASIC miners and managing mining rigs.
17. BetterHash
The platform can be used only on Windows OS. There is an inbuilt feature that allows the platform to detect the hardware and show the maximum profit. With this platform, you can mine 9 different cryptocurrencies, BTC, ETH, ZEC, XMR, and others.
18. Salad
If you have a gaming PC, then you can use Salad to make some profit by mining cryptocurrencies. The platform also charges less amount than other mining platforms, so most of its users are students.
19. MinerGate
You will be amazed to know that this platform is made by some crypto enthusiasts. But there is an additional feature that allows users for merged mining. You can also mine various coins at the same time, and there will be no decrease in the hash rate.
20. CGMiner
This cryptocurrency mining platform is an open-source GPU miner. You can use this platform on different OS like Linux, Windows, and OS X. If you compare different mining platforms, then you can see that this is an original code CPU miner. And this is one of the oldest Bitcoin mining platforms.
21. Genesis Mining
This is a technology company that started a mining platform for cloud mining. You can mine Bitcoin and so many different cryptocurrencies on this platform. There is a feature to participate in the multipool where you can convert other cryptos to Bitcoin.
To Conclude
I hope you have so many different options to mine your favorite cryptocurrency and there are different features on different platforms. Form what is mining cryptocurrency to so many different platforms, however, if you are interested, then here are some other platforms.
Kryptex
MobileMiner
HashFlare
Mining Pool Hub
OXBTC
WinMiner
Bitminter
CoinImp
F2hash
Gominer Cloud Mining
Hashgains
Hashing 24
Computta
Hashrange
Minerstat
MultiPoolMiner
Zionodes
CryptoMining Farm
EOBot
If you have any queries, feel free to ask in the comment section below.
Thank You.
Read Also: