Is Awesome Miner safe? 
It is a mining platform. With the help of this software, you can manage and monitor your mining operations. 
Yes, this platform is safe and secure, and it is not a scam either. With this platform, mining is so simple and easy. This platform supports GPU, CPU, and ASIC mining. 
Now, take a look at the different factors, features, and reviews before investing your money.
What Is Awesome Miner?
IntelliBreeze Software AB released the Awesome Miner in 2014. The company was founded in 2012. This is a Swedish Software company. The vision of the company is to make the best Windows application for mining Bitcoin and other cryptocurrencies.
This platform gives centralized management, and more than 200,000 miners can use this platform from a single user interface. There are different sections on this platform. You should have detailed knowledge of this before investing.
‣ External Miner
You can connect your previous miner with the interface (API).
All GPU, CPU, and ASIC miners are supported in this platform.
‣ Managed Miner
The Awesome Miner initiates, monitors, and controls all the mining.
There is a feature that allows you to control the hardware and GPU overclocking remotely.
‣ Profit Miner
There is no configuration complexity.
The miner works automatically for the most profit.
The interface is easy to use, and the platform switches automatically between mining pools.
‣ Remote Agent
This remote agent manages the remote computers. The remote agent has to be installed on the windows computers, and the platform controls this. Also, this platform allows managing this feature without needing the remote agent.
Mining On Awesome Miner
Though this platform supports all sorts of mining, here are two major mining that you can do with this platform. The Awesome Miner reviews tell why the platform is one of the best for mining. You can find the reasons below.
GPU Mining
There are different features you can get with GPU Mining.
There is a feature called Native Overclocking. You can control the voltage, power, speed, and fan of your GPUs. You can control both AMD and Nvidia GPUs with this feature, you don't need any external application.
The Profit Switching feature allows your mining to switch for the best profitability. It calculates the mining pools and gets you the best profit.
No matter what GPU you are using, in both AMD and Nvidia platforms, the Power Consumption feature allows you to control your power consumption, mining pool, and hashrate.
There is more than 50 software you can use on this platform. You can add hundreds of cryptocurrencies with proper revenue and statistics information. You can add any custom algorithm, mining software, mining pool, and cryptocurrencies.
You can see the GPU monitoring properties as well. This feature includes fan speed, clock speed, temperature, and power consumption.
Don't worry, this platform allows you to use the remote agent in Windows and Linux.
ASIC Mining
There are different features you can get with ASIC Mining.
You can get ASIC Support for installing this software. Also, you will get the profit switching on the ASIC miners.
There is a feature called Antminer firmware. This feature allows you to improve hashrate, power usage, sleep mode, LED flash, multiple hashrate modes, and antivirus scan.
The Bitmain Antminer gives API access, configures default pools, and detects firmware upgrades
The Automation and SSH reboot the ASIC miner. You can send any SSH command t an ASIC miner.
Top Features Of Awesome Miner
Now, the point is what attracts the users to use this platform. Besides the GPU and ASIC mining features, other useful features give you an excellent experience with this platform. The features are as follows.
1. API
The HTTP API allows you to monitor different information. You can control the mining with external applications. This application uses the C# script engine.
2. Notification And Recovery
There are already predefined rules, your mining operation will be in full control. This will give you the advantage of detecting slow mining progress, high temperature, disconnected miners, and hanging miners. 
3. Organize Miners
The miner groups feature gives you the advantage of organizing your miners. This is a great feature for managing a large number of miners. It also helps you to find miners with low performance or high temperature.
4. Dashboard
The user interface is easy and simple. The dashboard shows all running miners, revenue, performance, and power consumption. You can also see the mining history, CSV data, and Generate charts.
5. Pool Setup
The awesome miner setup is easy to use. You don't need to read pages for the setup instruction. You can start with 2miners, CoinFly, Hash Refinery, Mining Dutch, Zpool, and many more.
6. Safe And Secure 
This platform runs on your network. So this doesn't depend on any external services. Also, it has a digital signature and SmartScreen filter, so that you can trust this platform.
7. Balance Monitoring
With the help of Coin Wallet balance and pool balance, you can monitor your assets. These features are very popular amongst miners.
8. Templates
With a single operation, you can configure miners by using different templates.
System Requirements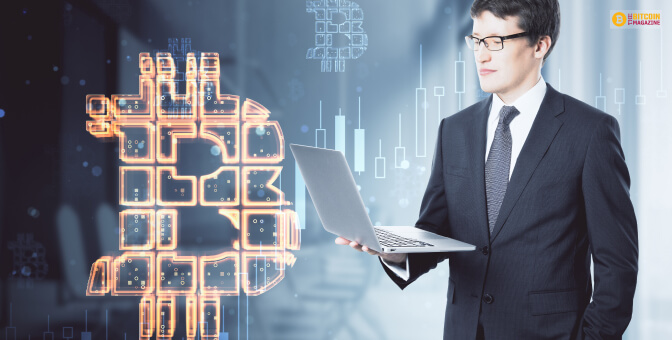 To use this platform, you need to meet these requirements.
Windows 7, 8, and 10, with 32-bit and 64-bit editions
Microsoft NET Framework 4.5
Visual Studio (2013, 2015) from Microsoft
Supported Countries
This platform allows users from so many countries. People from Australia, Canada, Thailand, United States, South Africa, United Kingdom, Hong Kong, Singapore, India, Germany, France, Norway, Italy, Sweden, Denmark, Saudi Arabia, United Arab Emirates, Kuwait, Qatar, Luxembourg, and other countries can use this platform.
How Reliable Is Awesome Miner
I have already mentioned that you can get many different features by using this platform. You can mine Bitcoin, Ethereum, Litecoin, and many other cryptocurrencies. There are so many reviews about safety and reliability, you can find those below. 
Review From Kailash K. On G2
"Notifications & recovery management are the best features of the Awesome Miner; this will gives you ease in your bitcoin portfolio management."
Review From Kasam P. On G2
"Awesome Miner is great for notification and recovery management, this software very useful for portfolio management, easy analysis system managemnt. For new user easy to use for beginar."
Review From Bakur S. On G2
"for data center this soft is good. If you have many miners and nee to monitoring its, you need this product but if you are beginner stop ! 🙂 because this soft is very difficulty and price this product is very high. i like that awesome miner make me free monitoring 800 miners."
Frequently Asked Questions (FAQs)!
There are a few questions that most people tend to ask.
Q1. Is Awesome Miner Safe?
Ans: There is no trojan, virus, or spyware on this platform. People have used this platform since 2014, and it has a good reputation. All the data is encrypted and digitally signed, and Microsoft SmartScreen filters. So, you have pretty good safety and security. 
Q2. Does Awesome Miner Have fees?
Ans: The answer to this question is Yes. The minimum subscription to this platform is $4 monthly per two miners. However, you can get a discount if you take a yearly subscription. The annual subscription price is $36 for two miners. There is also a free trial, but maximum features are missing.
Q3. Is Awesome Miner Better Than NiceHash?
Ans: Reviewers say that NiceHash has the features that a business needs than Awesome Miner. However, most reviewers think that Awesome Miner is an option for mining. Also, according to them, the product support, roadmaps, and feature updates are better in Awesome Miner.

Our Verdict
You can use this platform if you have been in the mining business for a long time. There are multiple features and facilities you can get. Also, if you are using this platform, there is a chance you can get awesome miner coupon. 
Compared with other platforms, there are almost the same features, more or less. But the only thing that stops this platform from shining is that this software is incompatible with Mac. It only works with Windows and Linux.
You can use this platform to get a new experience. If you have any queries, feel free to ask in the comment section.
Thank You.
Read Also:
How Relaible Is Cryptofree? A Complete Review
Simple Mining: How Reliable Is It?